Oh oh. Rivalry in the Finnish freezer.
Game is on in the Finnish supermarkets.
Pingviini vs Eldorado = Nestlé vs Tuko Logistics = Sauna vs Sauna.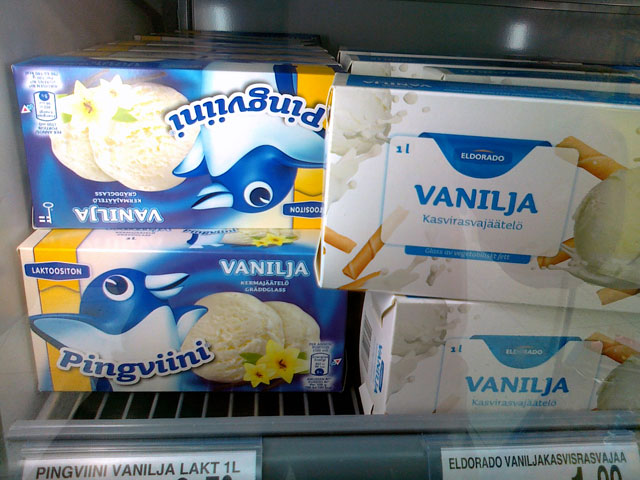 Of course it's cool to pick a typeface called Sauna for the freezing compartment…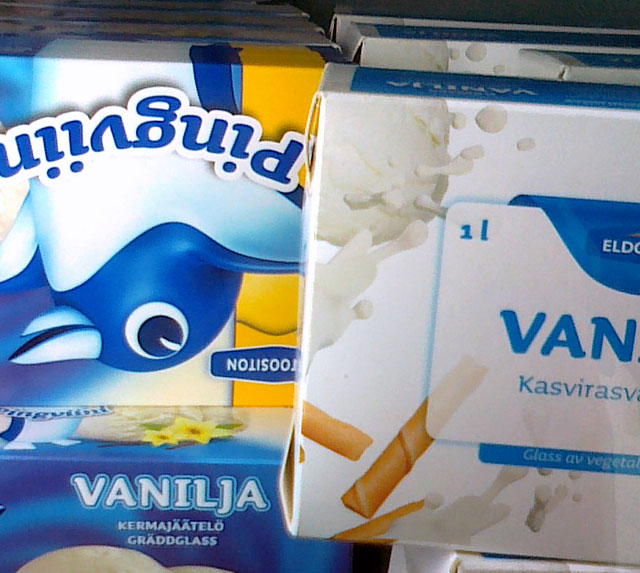 Is this the "if you can't beat them, join them" kind of font choice?